Get Smart About Parking at IPMI 2019
The Cleverciti team is looking forward to attending the International Parking and Mobility Institute's (IPMI) annual conference and expo in Anaheim, Calif., on June 9-12. IPMI is the perfect place to see how the parking industry can innovate with technology to make parking more efficient, effective and safe, such as with Cleverciti's smart parking solutions.
On June 10, Cleverciti's Jan Schulte will be presenting "The Role of IoT in Smart Parking Technology" at the IPMI Learning Lab at 1:15 p.m. Schulte's will discuss how edge-computing and Artificial Intelligence can help streamline parking operations that benefit both operators and drivers alike.
To learn more about Cleverciti's smart parking solution, schedule a meeting here, or visit the Cleverciti booth at booth#710.
days
hours
minutes
seconds
days
hours
minutes
seconds
Booth #710, Anaheim Convention Center
Schedule your appointment with the Cleverciti team by filling out the form above, emailing us at info@cleverciti.com, or visit us at Booth #710.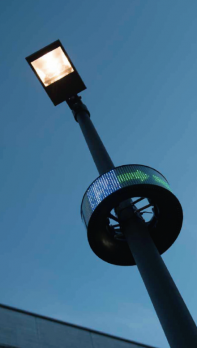 You don't have to miss out. Learn more about Cleverciti and how smart parking can help transform the retail experience.

Copyright © 2019 Cleverciti